Main content starts here, tab to start navigating
Franchising
Lobster Dogs Franchise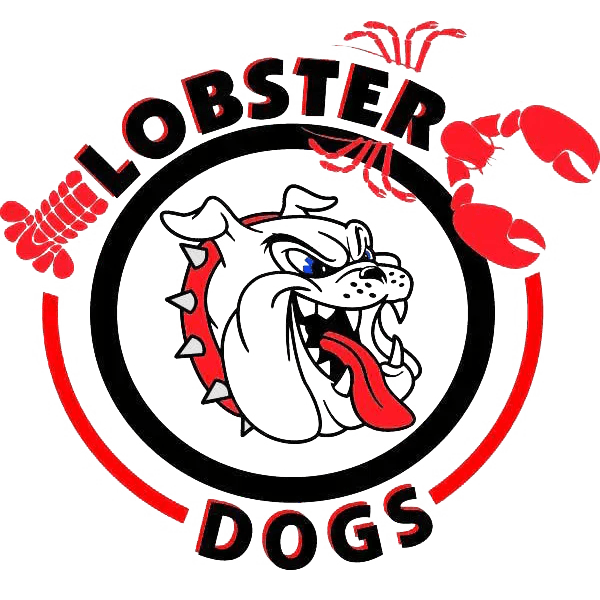 Let me start by introducing myself, I am a local NC Restaurant owner. In 2015, I saw the booming market of Food Trucks and wanted to get involved but did not know exactly how to go about it. I knew I did not want hot dogs, BBQ, tacos or any ordinary truck. I wanted something premium and delicious. My wife and I had been to the North recently and fell in love with Maine style seafood rolls and we could not find them in the area with the typical southern charm of tons of mayo. So, I started my research and founded Lobster Dogs. We started the Lobster Dogs Food Truck with a simple idea and 1 trailer, to create a concept that focuses on a limited menu with premium ingredients and the ability to get premium prices for the product. Every day since, we've refined our business model and focus on the details. The result is a system that is profitable and scalable. Owning a Lobster Dogs franchise, you're investing in a business that can help you build long-term wealth, be your own boss, and leave a legacy for your family.
Investing in a Lobster Dogs franchise is an opportunity to invest in a proven business model, an established brand, and a team that knows how to maximize profits. You can build a business with bigger growth potential and less risk. We want you to build your business as your pace and gain as much as we have as in our first few years of business.
Basic Q's & A's
Question: How Much is a Lobster Dogs Franchise?
Answer: $35,000 7% Monthly royalty fee
Question: Why would I buy a Lobster Dogs Food Truck franchise instead of opening my own food truck?
Answer: Lobster Dogs food truck is a very unique and growing concept, with an extremely high profit margin and low overhead. We have created a very efficient concept and will give you the tools to run your own efficient business to maximize your profits. We assist our franchisees through every phase that is necessary for them to be in business. From the building of a truck with the correct health department compliant equipment, to the efficient operation work flow, to event planning and distribution, we take all the "guess-work" out of how to enter and be effective and highly competitive in the ever-growing Food Truck industry.
Question: What ongoing support and guidance will I have as a Franchisee?
Answer: Management team provides you with comprehensive and continuous marketing support, new menu items, recipes, progressive design in our products. With our franchise you gain buying power through our long-standing relationships with major distribution companies allowing you to make a smooth transition through your start up. Our social media team will assist you as you learn how to communicate with your customer base.
Question: How many employees do I need?
Answer: Two employees can handle most events. Some special events you may find it necessary to have a third employee. However, this is all depending on how many events and just how busy you want to be!!!!
Question: How do I find places or events to be a part of on a weekly basis.
Answer: Our marketing department will train you how to scope out the events and festivals in your area, also give you feedback to what is working in similar markets. Also, In the FDD, Franchise Disclosure Document, you will find information regarding marketing in which you the franchisee and us, the franchisor will begin your journey together!!!!
Questions: Do I need to operate 7 days a week?
Answer: Owning a Lobster Dogs Food Truck, you determine the amount of time you want to put into operating your business. Unlike a traditional business where you are dictated by a lease for a retail location, your food truck business allows you to operate with hours that fits your schedule and personal budget.
Question: Am I a fit for a Lobster Dogs Franchise?
Answer: Do you have the drive to meet new people in a competitive industry? Do you want to join the Food Truck industry? Have you ever dreamed of owning your own business?
What's Next?
Well, I guess you are asking you self…what happens now????? If you are interested in more information, we will send you the FDD, Franchise Disclosure Document, you take your time and read over it. Talk to your family, attorney, mom, dad, brother, sister, partner, whoever and make sure this is a right fit for you and what you what. Next, ASK QUESTIONS!!! We like inquisitive minds; we would rather you be absolutely sure by asking questions upfront then question things later. Next, we either decide to join into a business agreement together or we decide this is not the right timing.
It is our time to let you make a decision, but we told you where we started and now, we will tell you where we are at just 3 years later. We now have 3 trucks, 2 Franchisees, a Brick and Mortar on the way, a husband wife team turned into 6 main employees with 4 part time. This is a proven track record of success where we continue to grow each year and we love all the support we get from our friends and family within the Food Truck Industry.